About Compeninst
Compeninst "www.compeninst.com", is a multi-skilled and multilingual Comorian startup. An English acronym of "Companies, Enterprises and Institutions", compeninst focus in the creation of products and services for companies, businesses and institutions for their customers, users and individuals in general.
Compeninst is made up of various subsidiaries including its information and communication outlets .it includes consultation through different types of communication, industrial printing and photocopying, the production of school and professional uniforms, and online information, communication and advertising. Beside its clothing brands such as Compeninst, DIGIPROD and VECOLART, it also has subsidiaries based on the implementation of Information and Communication technologies, in the distribution of telecommunications products, as well as in training, publishing and events.
Compeninst consists of a capital of 1,000,000 KMF (one million Comorian francs), i.e. 2032, 68 euros (two thousand thirty-two comgule sixty-eight euros) . Register of Trade and Credit Furniture of comoros under the number : 6915-B-15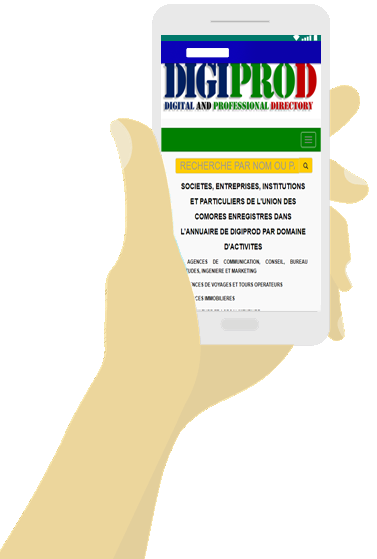 DIGIPROD is our first product. It is both , a multilingual web portal and an Internet media, which offers digital products and services that are in four categories. They are designed specifically for companies, businesses and institutions.

Coprint is a brand of Compeninst company specializing in the industrial production of photocopies and prints.

Compeninst Consulting is the subsidiary of Compeninst, which specializes in consulting on the implementation and supply of classical, digital, technological and visual communications to companies, and public and private institutions.

Compeninst E-MAGAZINE is the subsidiary of Compeninst, which specializes in the publication and online distribution of electronic magazines. They have several editorial lines and are involved in various fields such as tourism, economy and finance, technology, entrepreneurship, agriculture... Etc.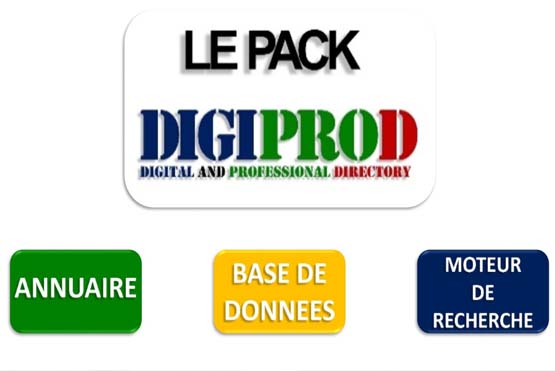 THE DIGIPROD PACK
The DIGIPROD PACK encompasses three services including the Online Yearbook, the Database and the Search Engine.
THE ONLINE YEARBOOK
It allows viewers to easily and quickly display relevant information about any company or institution which is in DIGIPROD
THE DATABASE
The Database lists by field of activity and alphabetical order all companies or institutions listed in DIGIPROD
THE SEARCH ENGINE
The Search Engine is located under the DIGIPROD menu bar. By searching by full name, acronym or letter, any registered company, or institution, the visitor can quickly and easily finds it.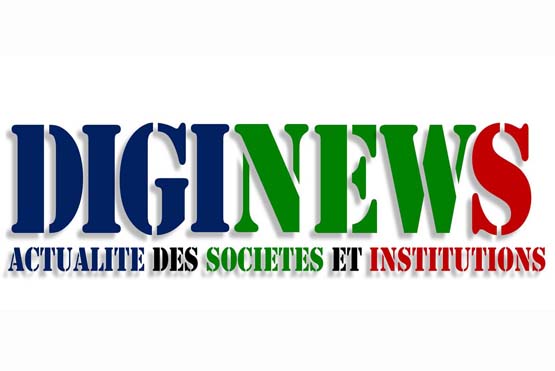 DIGINEWS
It is a service that allows any company or institution to broadcast information that daily visitors of DIGIPROD will be able to see and read it.
The broadcast in DIGIPROD is in three languages : French, English and Arabic.
If a company or institution want to broadcast its information in two or three languages, the translation into the other two languages is done by itself .The price of the second or third language or both will therefore be 50% of the original rate.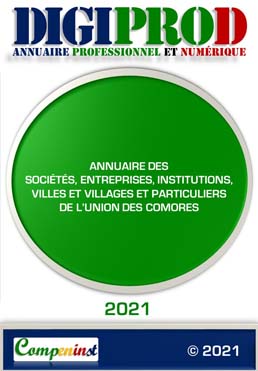 THE DIGIPROD YEARBOOK ON PAPER
The DIGIPROD Yearbook is in DIGIPROD Pack, two of the four products and services of DIGIPROD Comoros ( www.digiprod.km ) web portal published in French, English and Arabic.
These two innovative products, which are offered together to companies, companies and institutions, are the first in paper and the second in digital.
The DIGIPROD Yearbook, "YEARLY OF THE COMPANIES, ENTREPRISES, INSTITUTIONS, CITIES AND VILLAGES AND THE COMORES UNION" offers a clear and rich presentation allowing future visitors and investors from this paradise country to get to know him better. It also classifies, while facilitating those who consult it by easily finding by field of activity, the companies, companies, institutions, towns and villages and individuals of this country, which will be registered in the first edition to be
THEY TRUST US: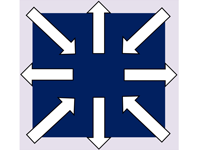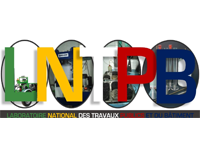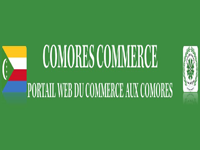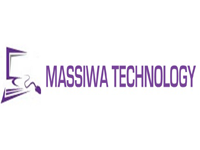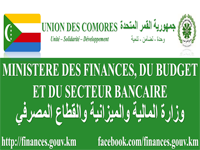 OUR TEAM
Pioneering employees of Compeninst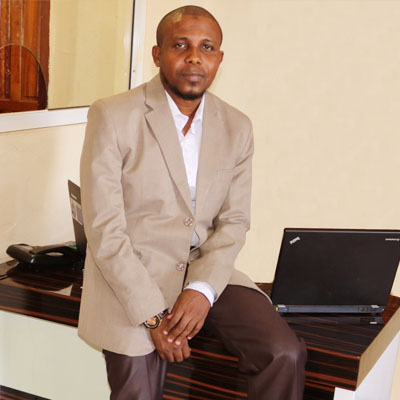 Fouad Mohamed
Créateur, Fondateur et Président Directeur Général de la société Compeninst. Créateur, Chef de Projet, Web Manager et Web Designer de tous ses produits et services.Responsable Stratégie, Marketing, Choix des Technologies et du Numérique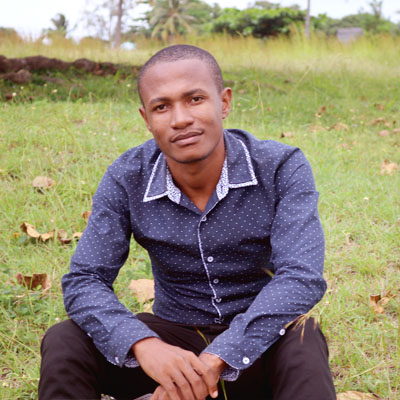 Nadjim Youssouf
Web developpeur
Gallery
Official launch of Compeninst and DIGIPROD at Hotel Le Retaj - Moroni
Compeninst
Companies, Institutions,
is a multi-skilled, multilingual Comorian startup in front of " ecole univers"
Moroni Coulée
in front of " ecole univers"
(+269) 320 38 07 / 420 30 03
Your message is send successfuly. Merci!